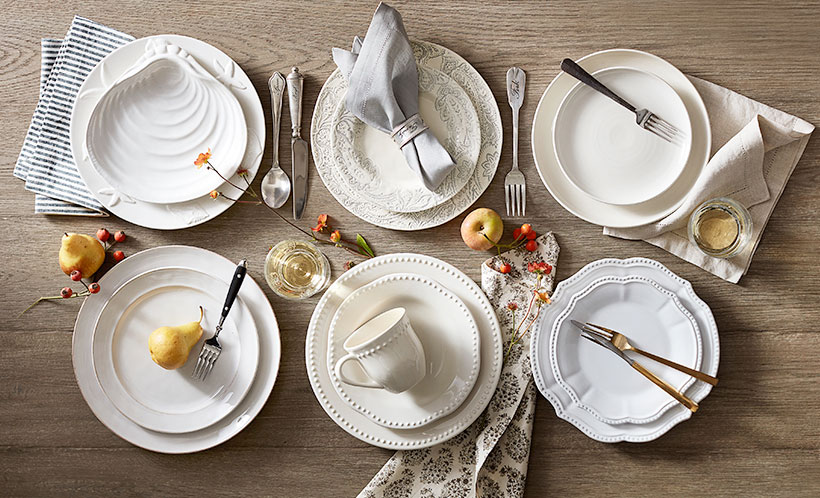 Dinnerware is an integral part of your family events, table settings and décor, and for most homeowners, the idea of choosing a new set, or curating one, is overwhelming. Check any known home décor store, and you will find a whole bunch of choices. From popular designer and brand options like Vietri dinnerware, to cheaper alternatives in melamine, there are something for every home. In this quick post, we are sharing a few tips on how you can buy new dinnerware like a pro.
Keep two dinnerware sets, at least. You will have guests coming over, special events and parties, and you need to have at least two sets of dinnerware at home. What you use on a day-to-day basis doesn't have to be boring, but you may want to be smarter with your choice material (more on that later). Ensure that you have at least one formal and one informal dinner set at home.
Buy the right option. The range in dinnerware is pretty extensive – stoneware, earthenware, melamine, bone china, plastic and more. For regular use, go for something that's more durable, such is melamine. For expensive dinnerware, go for bone china, ceramic or porcelain. Each one has its pros and cons, but are great when it comes to defining table beauty.
Get from the same website or store. Dinner plates, bowls, dishes, and other products have to be in sync with one another, and you cannot randomly shop around, especially if you are thinking of a theme. Make sure that you check for designer dinnerware from the same store, so that there are no worries with regards to size, uniformity in detail and so on.
Don't miss the basic aspects. Dinnerware is used in microwave, oven, and dishwasher, so these are pointers to consider when you buy something new. Melamine, for instance, is great for regular use but cannot be used in a microwave. Similarly, porcelain can be used in the dishwasher, but if there are metallic prints, you may have to wash such dinnerware manually.
Create a theme. The new-age contemporary homes are all about creating a theme, and it doesn't have to be about one color. Go all out with themes and décor ideas. Colorful dinner plates were trending for a while, and you can also go for tribal motifs.
Check online now and find more on the best brands for dinnerware, to make your choice!