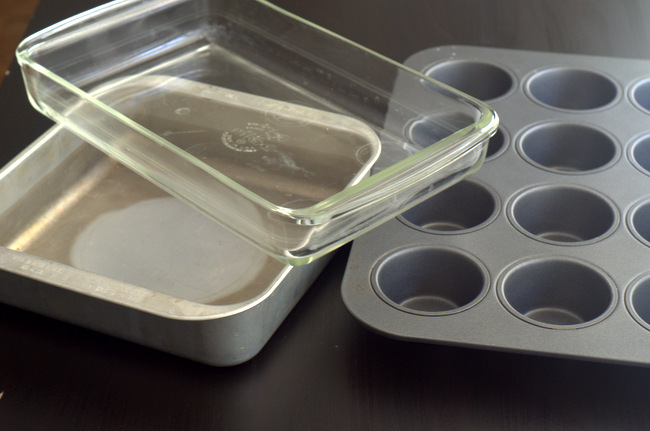 Various types of cake pans are available in the markets but it is difficult for first-timers to select a perfect pan for the items they want to bake. Since the new experiments are being done in cooking the items, cake pans and styles are also changing. For a starter, it is important to know that even the material of the baking pans such as glass pans or aluminum pans, also can affect the final result. While taking a walk into a baking aisle, you will find a completely new range of pans along with the traditional pans to give a unique shape to your cakes.
But being new to this world, here are a few tips that may help you in choosing the correct cake pans:
Sheet Pans: Also known as cookie sheets, sheet pans are flat and come with a shallow rim around them so that the parchment paper does not slides down accidentally. They are perfect to bake almost everything from baking cookies to roasting potatoes and can prove workhorses of the kitchen. They come in various sizes but 12 x 16" are the most commonly used sheets. You can get smaller size sheets for a small oven.
Loaf Pans: Loaf pans are the most used pans in a kitchen because you can bake all the things with the same perfection in them. People use it not only for baking meat but you will be surprised to see the amazing results when you bake banana bread in a loaf pan. If you want to use homemade yeasted sandwich bread, it can prove a wonderful medium to bake it.
Muffin Pans: In order to bake cupcakes or muffins regularly, muffin pans should be a must in a kitchen. Not only muffins, but you can also bake popovers and other items in these pans. Most people opt for muffin pans to bake different types of cakes also as it takes less baking time giving these pans versatility.
Bundt Pans: Bundt pans were introduced in the kitchen in 1950, they are one of the best bakeware in domestic kitchens. Available in a number of shapes and sizes, these pans can be used to bake cakes, cupcakes, muffins, gelled salads or desserts, and shortcake baskets. They are best to make coffee cakes because they prove well with recipes that need topping with nuts or fruits.
Tube Pans: Tube pans have a hollow tube in the center. Since the tube of the pan conducts heat, big cakes bake faster. These pans are mostly used to cook delicate items such as sponge cake, chiffons, etc. Tube pans prove best for the cakes that need clinging not only at the outer layers but from the center also. If there is no tube in the center, there are chances for the big cake to fall and collapse at the center.
Other than pans, you can buy round cake pans to bake brownies, a square pan for bar cookies and brownies both, a pie plate to bake pies, and springform pans to make cheesecakes. If you also have an interest in baking the items and need good material pans, you can contact Hot Stuff, a company popular for making the best quality baking pans.